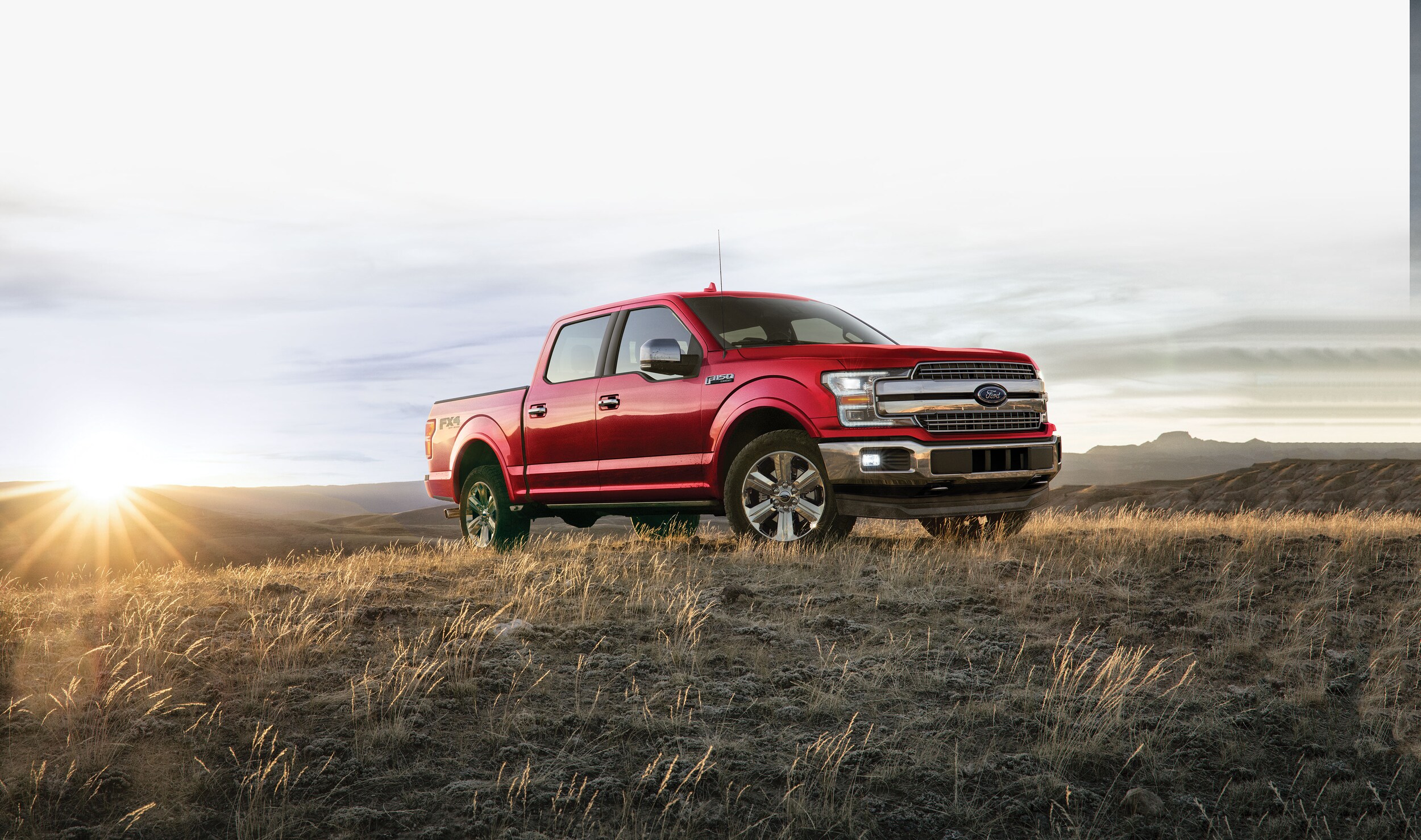 ​
The Ford F-150 is a truck icon, and it has accomplished many tasks for many different drivers over the years. Well, that hard-working nature is sure to continue with the new Ford F-150. Smarter, more capable, and more comfortable than ever, the Ford F-150 is sure to make any job or trip easier to handle. We have a range of configurations and options with our new Ford F-150 inventory, and you can find out more about the new Ford truck when you keep reading!
The Ford F-150 is a Rugged Truck with Lots of Power
The Ford F-150 strives to make towing trailers or hauling supplies in the bed easy, and it does so with a strong body design and support as well as a wide engine lineup. Drivers will have a range of engines to choose from, from gas V8s to diesel V6s, with the new Ford F-150, and most come paired with a 10-speed automatic transmission for an easier time accelerating at low speeds. This engineering gives the Ford F-150 a max towing capacity above 13,000 pounds and a max payload above 3,200 pounds!
What Ford F-150 Technologies Make Work Simpler?
Brawn has been a part of the Ford F-150 since it entered the brand's lineup, but the truck has always been smart too! The new Ford F-150 proves this with a host of cutting-edge safety measures, such as blind-spot monitoring that works even with a trailer hitched on, and an infotainment system that you can connect Apple and Android phones to. Add on comfort features like heated and ventilated seats, and you can see how the Ford F-150 is taking the stress out of the workday!
If you're looking to buy a new Ford F-150, visit our Hanford Ford dealer to see our wonderful offers for yourself!