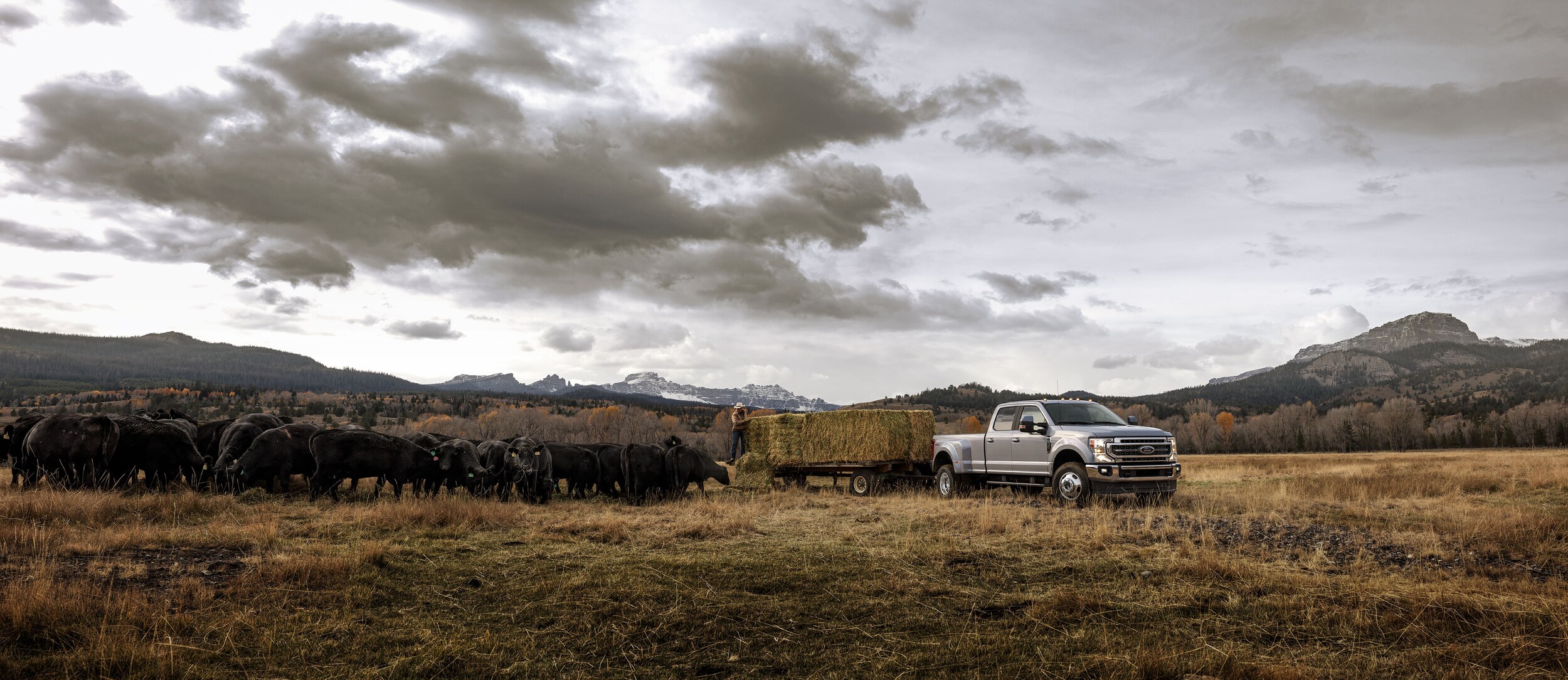 ​
Ford trucks have accomplished lots of different tasks over the years, and for many of the toughest jobs, drivers have relied on Ford Super Duty trucks. We have a wonderful selection of hard-working Ford Super Duty trucks for sale, and these models range in their capabilities, engines, and much more, but all can help you with your towing needs and other jobs. Keep reading to find out all about the Ford Super Duty trucks at our dealership!
What Are the Different Ford Super Duty Trucks and Their Capabilities?
The Ford Super Duty lineup and our heavy-duty truck inventory have three different models in them, which are:
Ford F-250
Ford F-350
Ford F-450
As you can imagine, the higher the number in the name, the greater the capability, which makes the Ford F-450 the truck for the hardest jobs. The Ford F-250 can still tow up to 20,000 pounds conventionally and up to 22,800 pounds with a gooseneck hitch. The Ford F-350 and F-450 offer dually truck models that are more capable than single rear-wheel trucks. These dually trucks help the Ford F-350 tow up to 21,200 pounds conventionally and 35,750 pounds with a gooseneck hitch. The Ford F-450 has a max conventional towing capacity of 24,200 pounds and a max gooseneck tow capacity of 37,000 pounds!
Features of the Ford Super Duty Trucks
The Ford Super Duty trucks vary in their capabilities and configurations, but they share many features that help to make them more comfortable and convenient trucks. These include heated and ventilated seats for coziness in any season, infotainment systems that easily connect with your smart devices, and driver-assist features for more confidence in your safety. In short, the Ford Super Duty trucks are as smart as they are strong!
Does a Ford Super Duty truck sound like one that can help you? Well, you'll find these heavy-duty trucks for sale at our dealership, so come on by to see them for yourself!