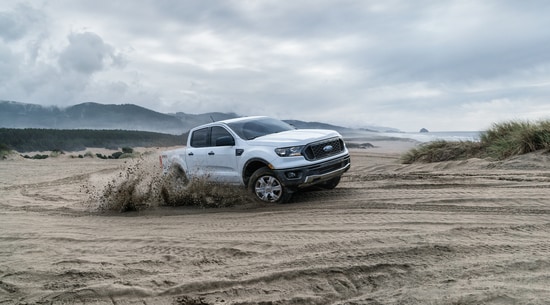 The 2019 Ford Ranger
After taking a brief break from production after the 2011 model year, the Ford Ranger is back for 2019! This no-fuss compact truck is packed full of all the features you want and need for life here in the Tulare area.
Capabilities & Performance
The lone engine option in the 2019 Ranger is a turbocharged 2.3-liter EcoBoost four-cylinder that brings 270-horsepower and 310 lb-ft of torque. That's more power than you'll find in the base engine of many rivals in the compact truck class, including the Tacoma, Colorado, and more.
Read More